Could you imagine a world without music? Music has been around for a long time and is often performed or played on various occasions. It would be difficult to imagine a world without music or the musicians who continue to create songs many people love. For this project, my goal was to promote a musical artist, and that lead me to choose Halsey, a popular artist. Conducting research was the next step that followed and fortunately, there were many resources available including the artists' social media accounts. The primary focus of the research was to learn about Halsey's fan demographic, the albums that had been released, the themes prevalent in her music, and past collaborations. These factors lead me to consider methods to better reach the fans. In addition, this information inspired me to develop the concept name Color Cloud as well as design advertisements and installations that promoted Halsey and her latest album release "Manic" as a result and were produced in Adobe Illustrator and Photoshop.
Deliverables: Posters, Billboards, Social Media, Installations, Merchandise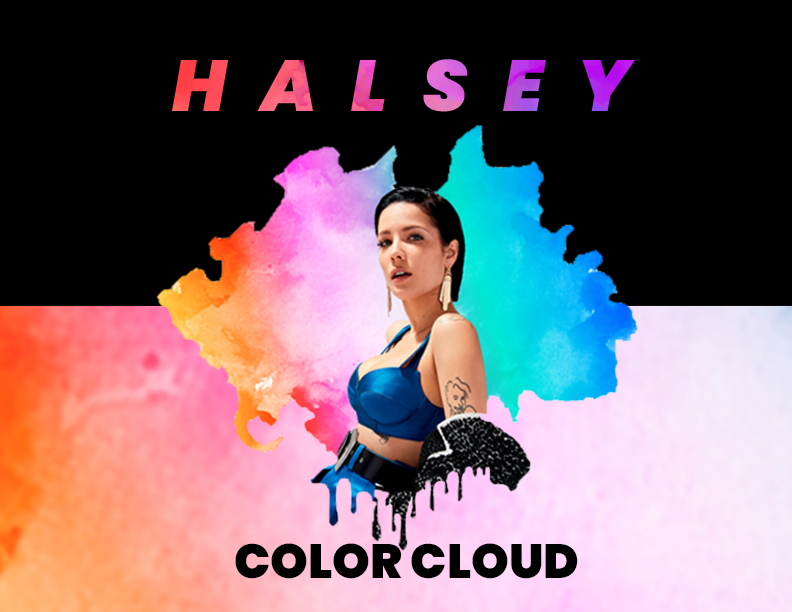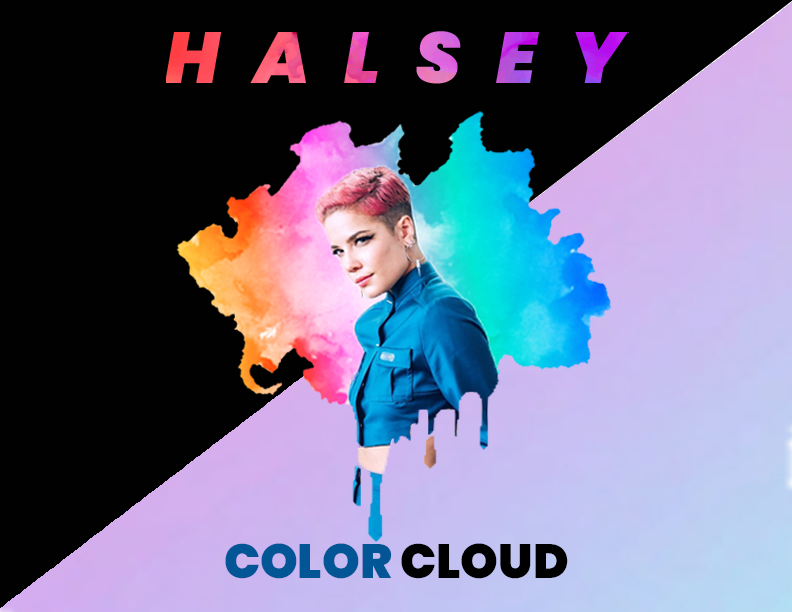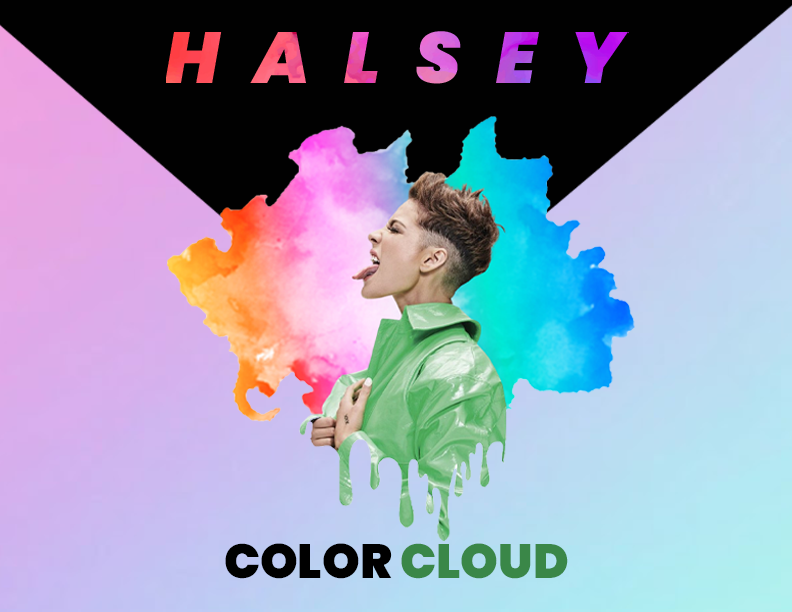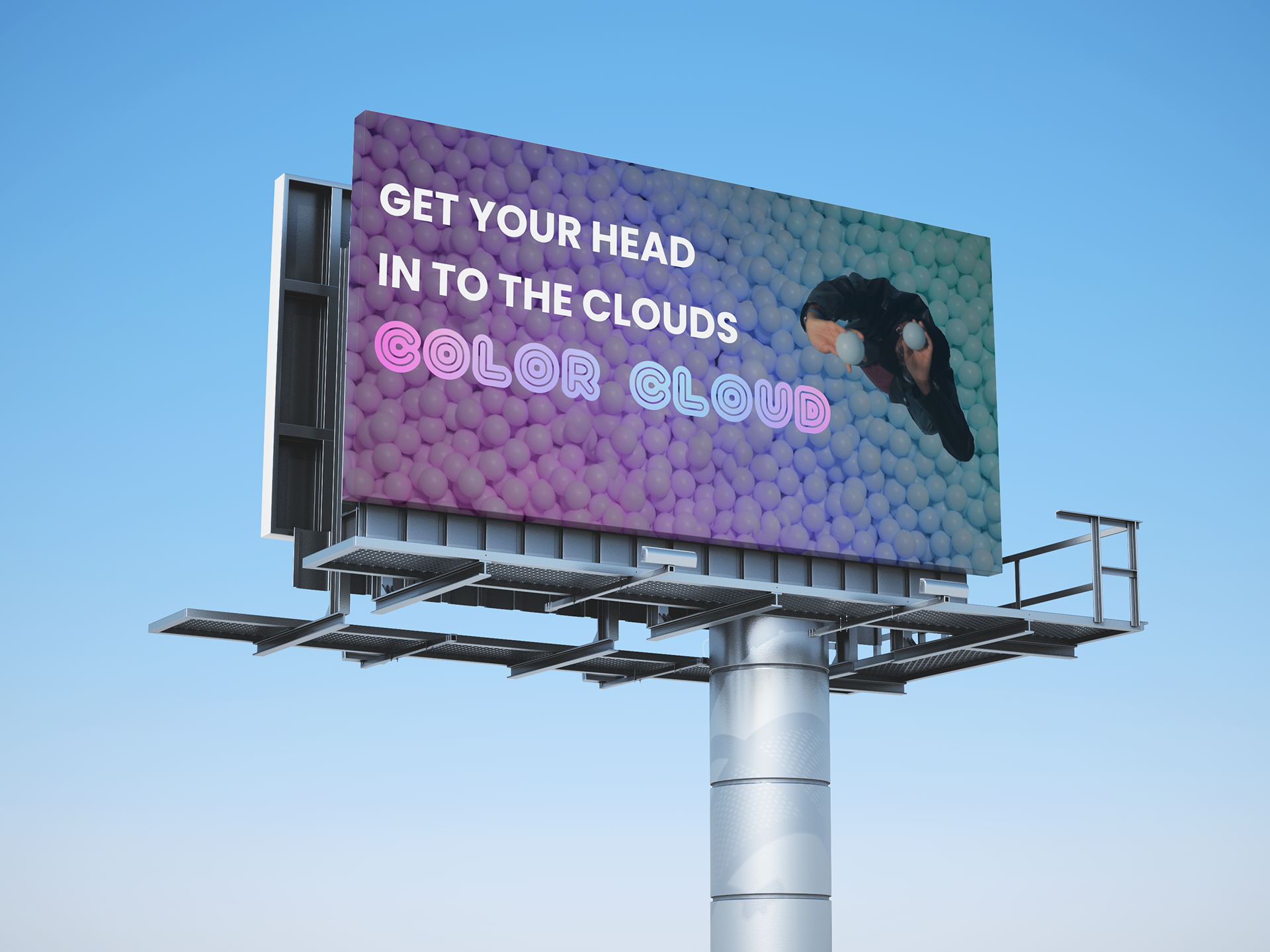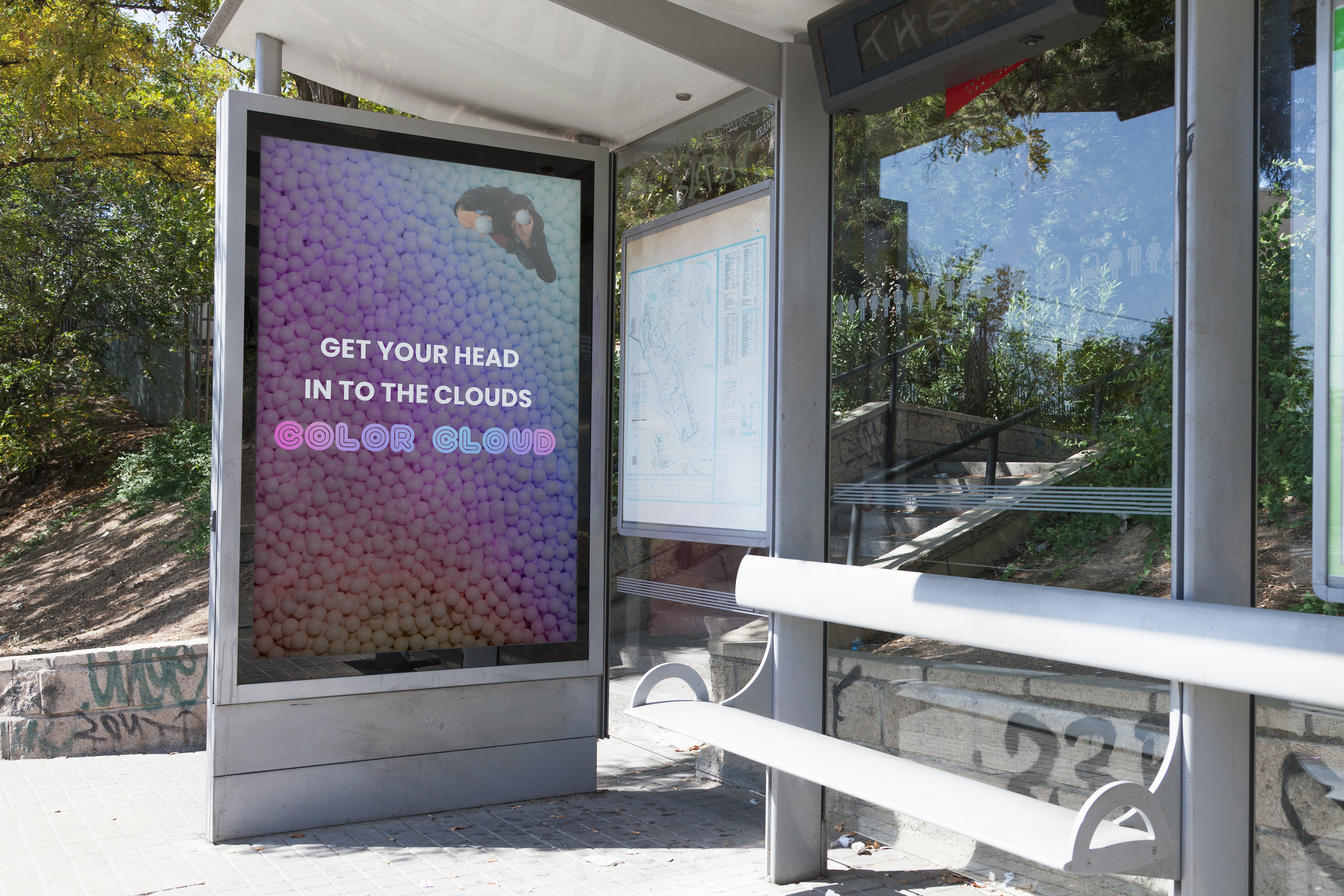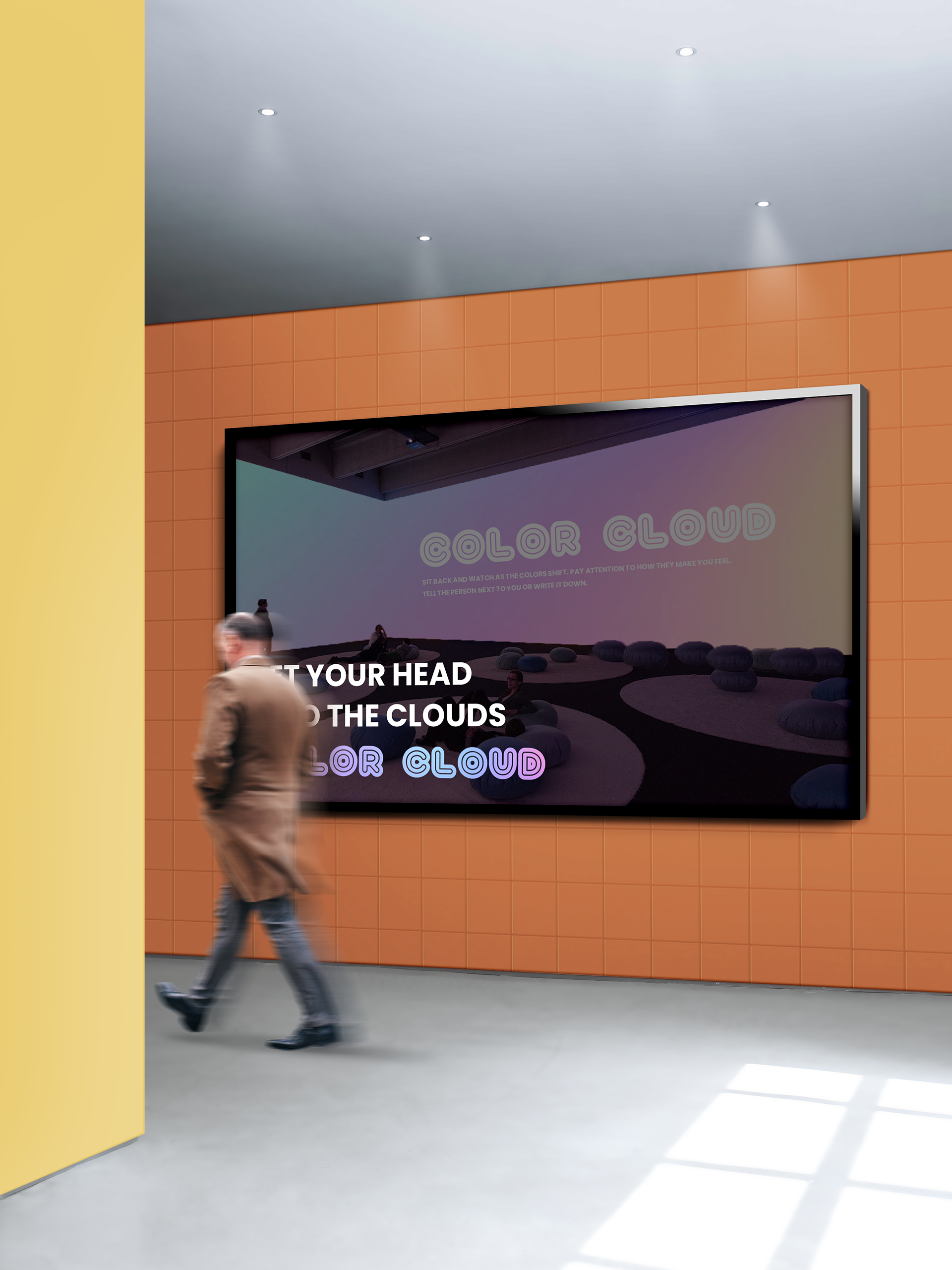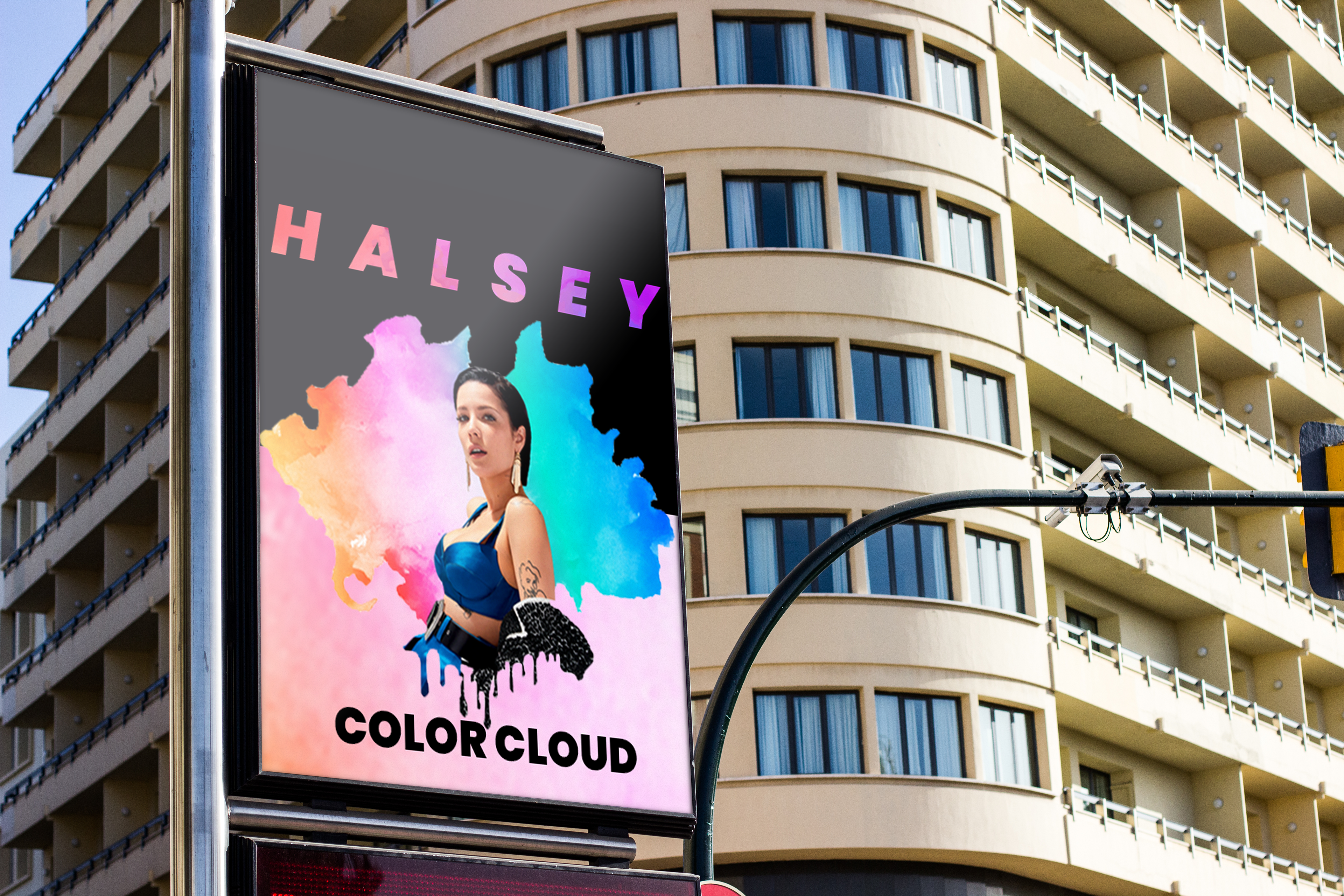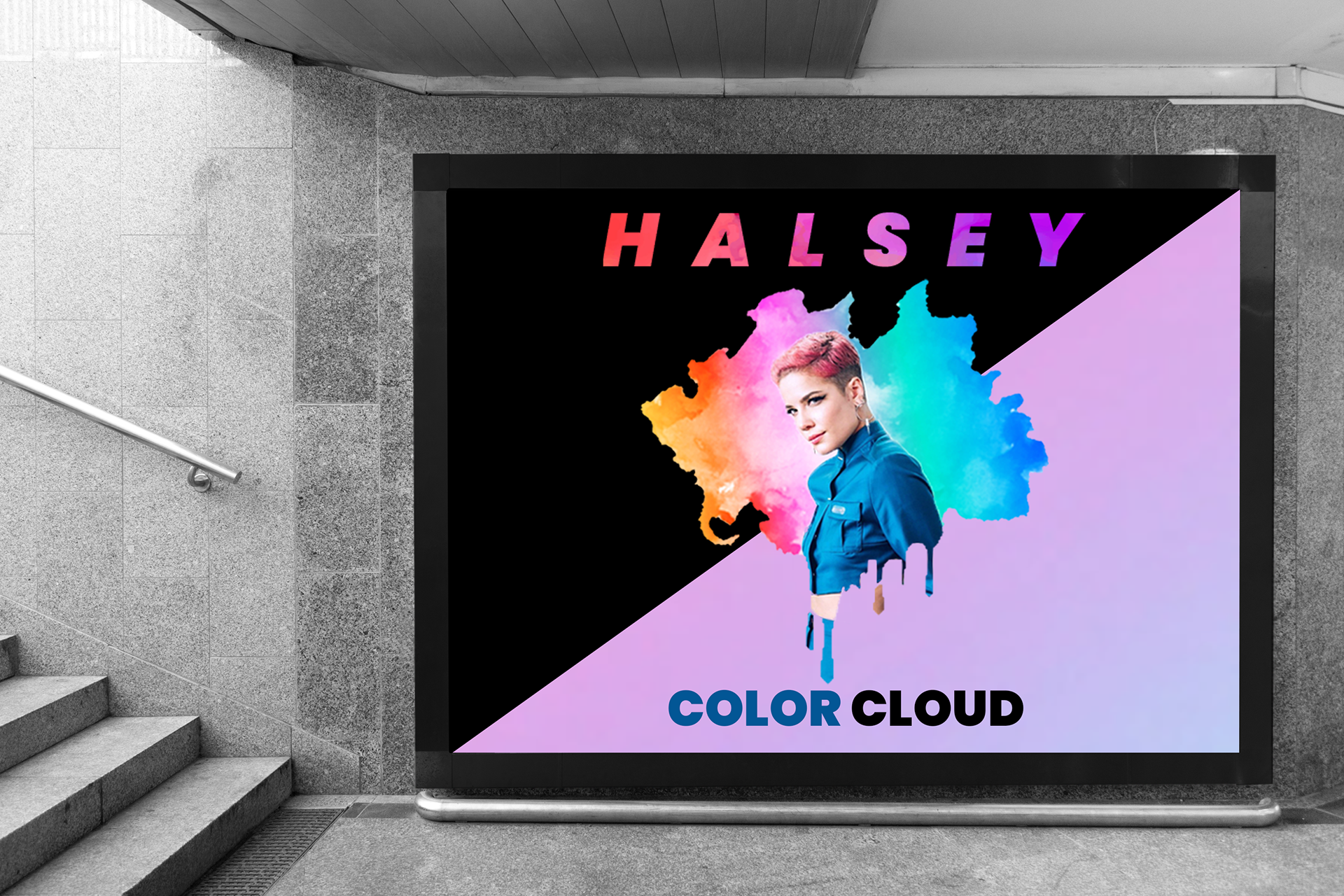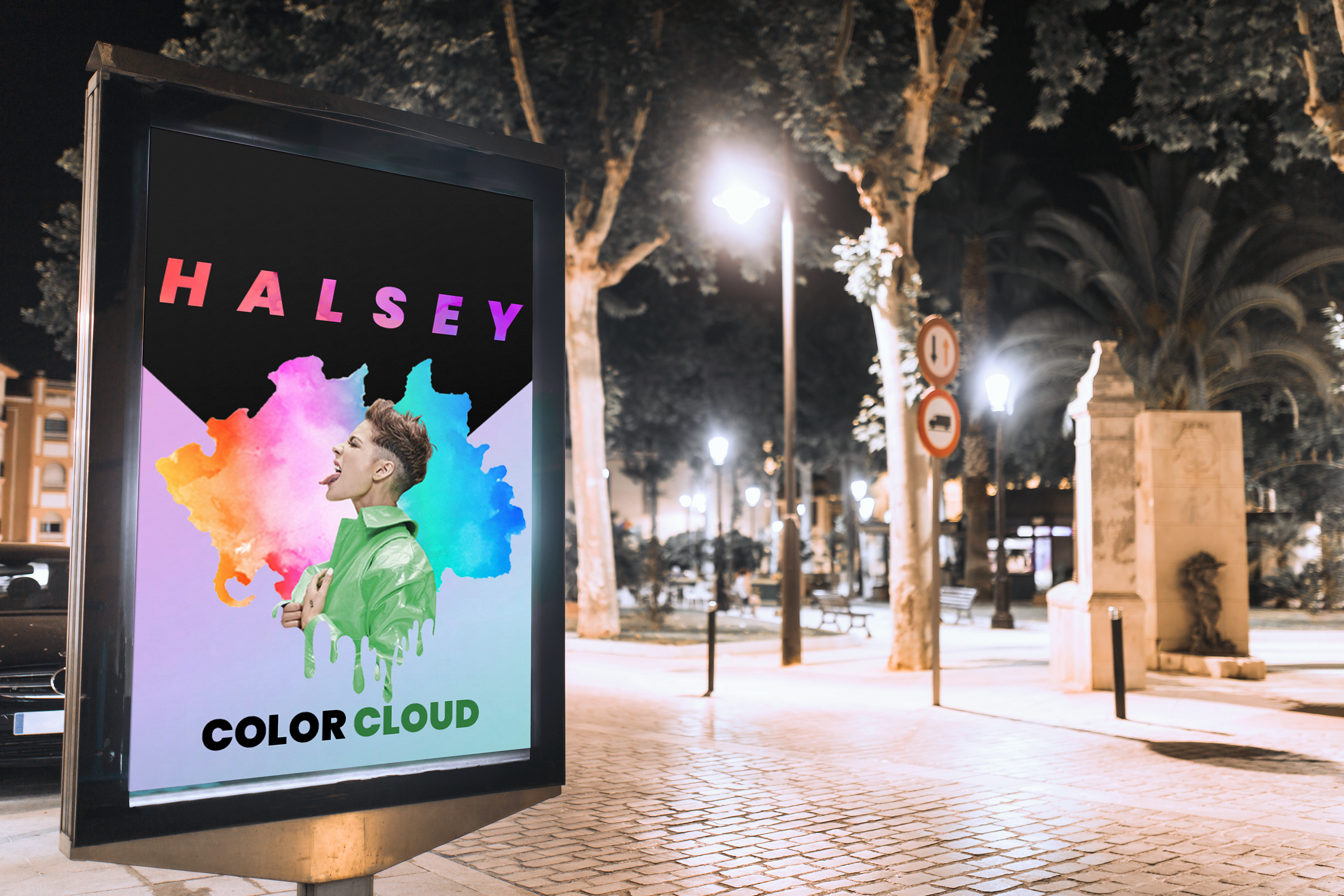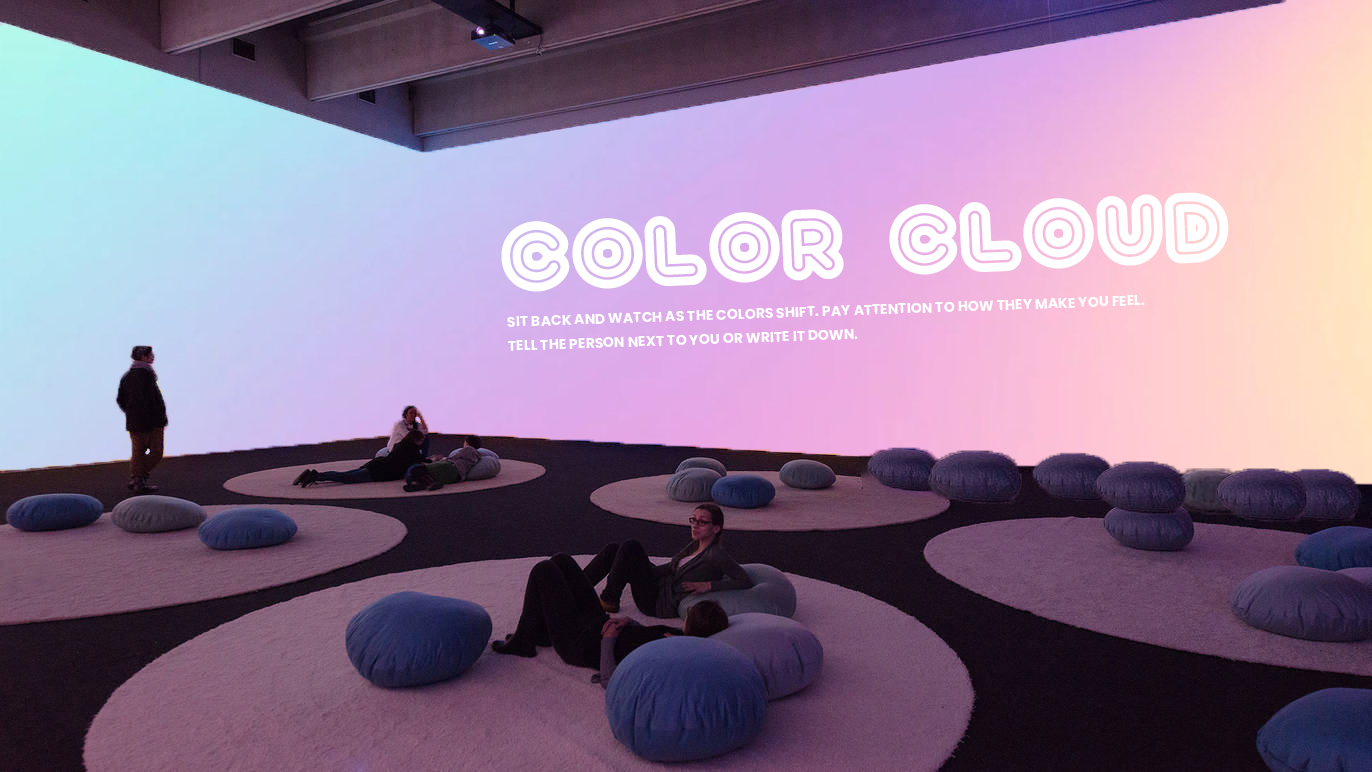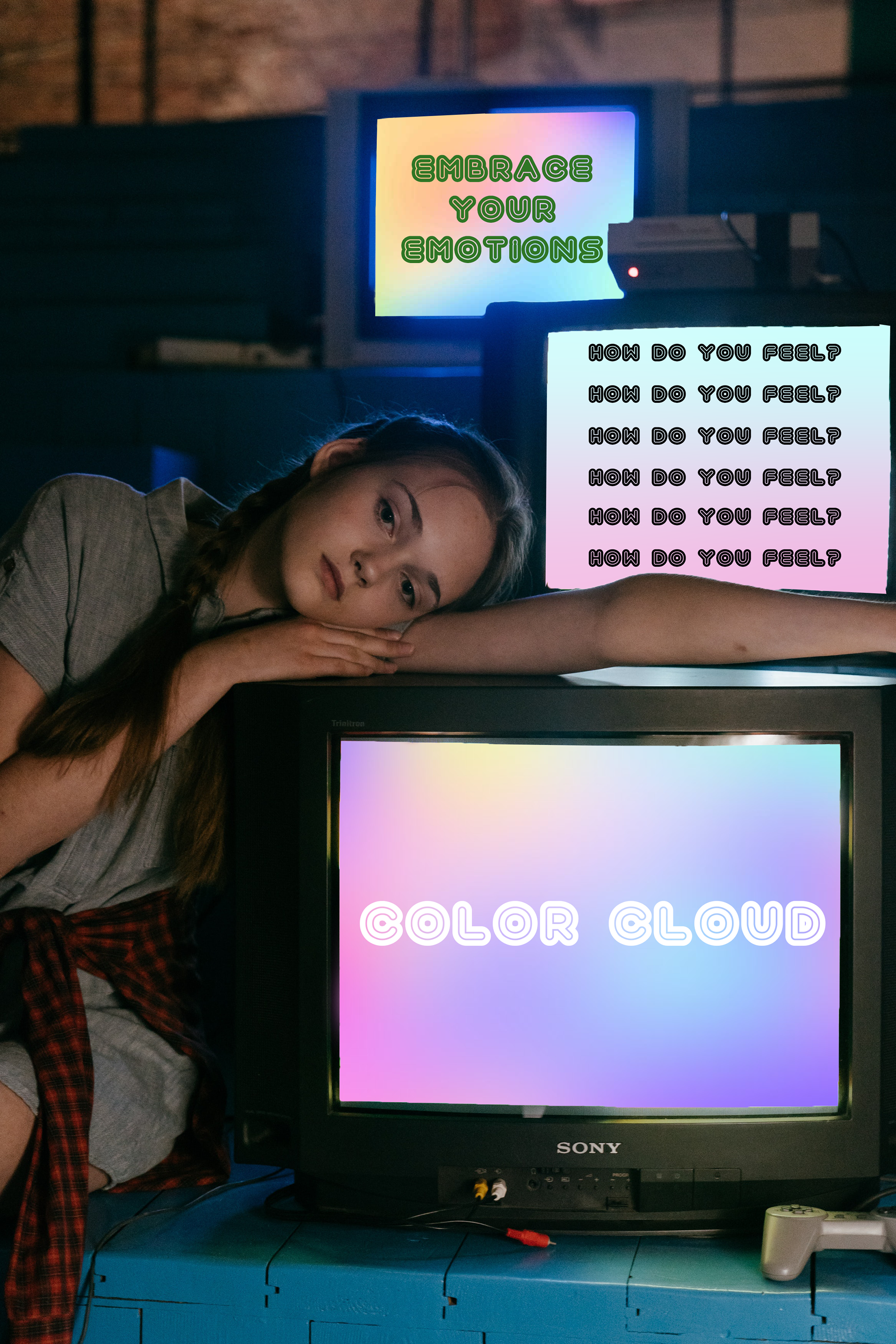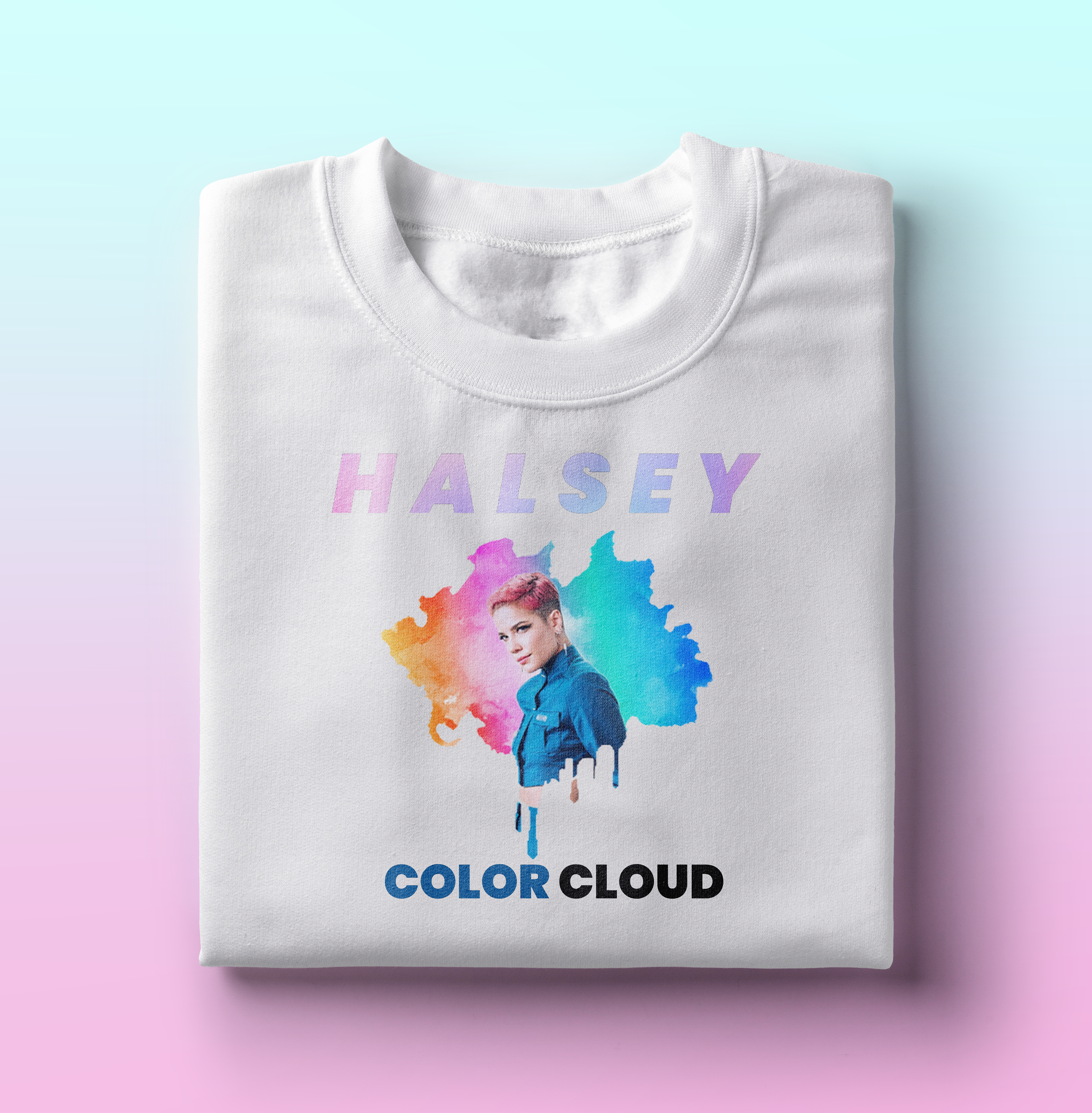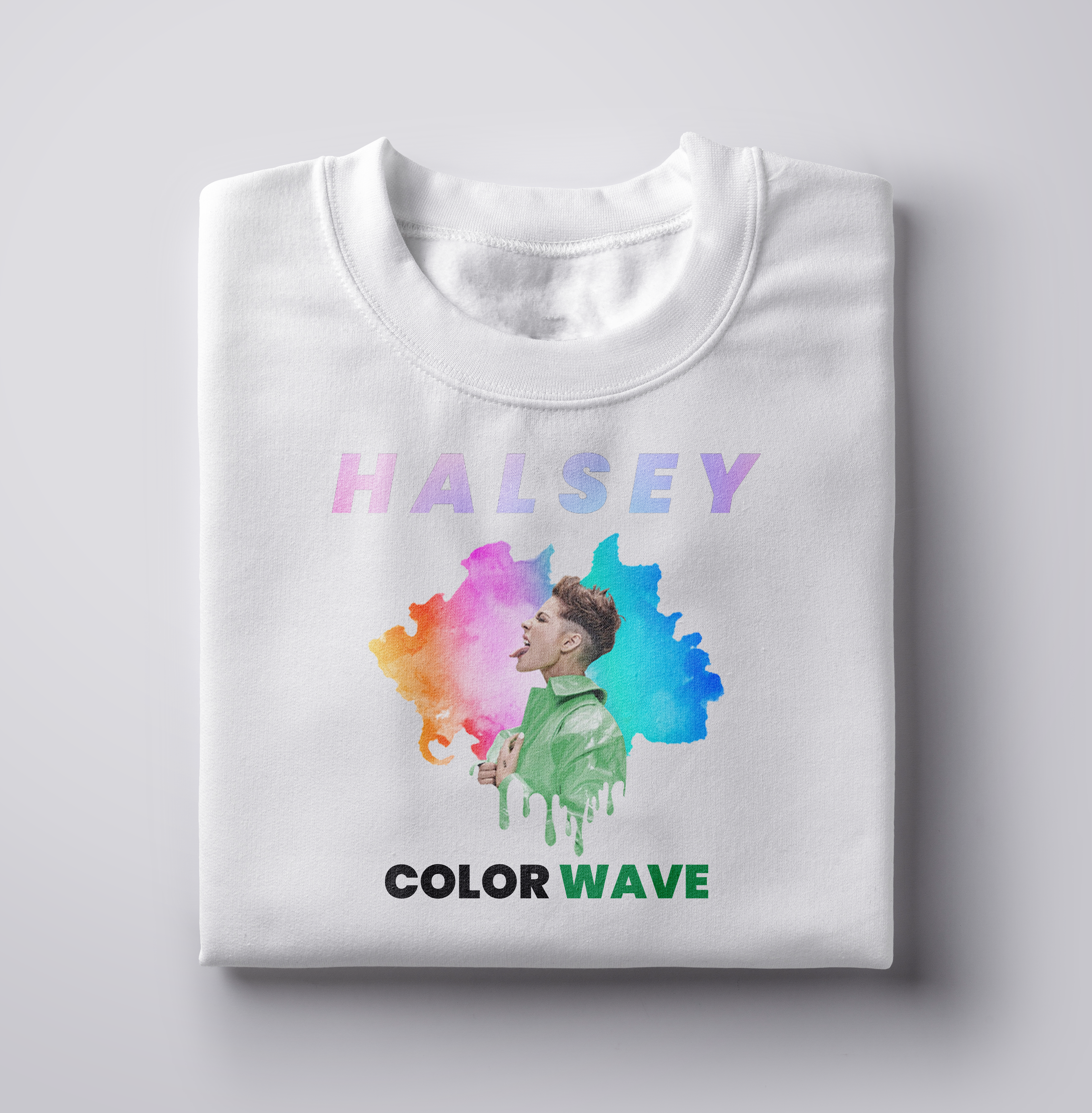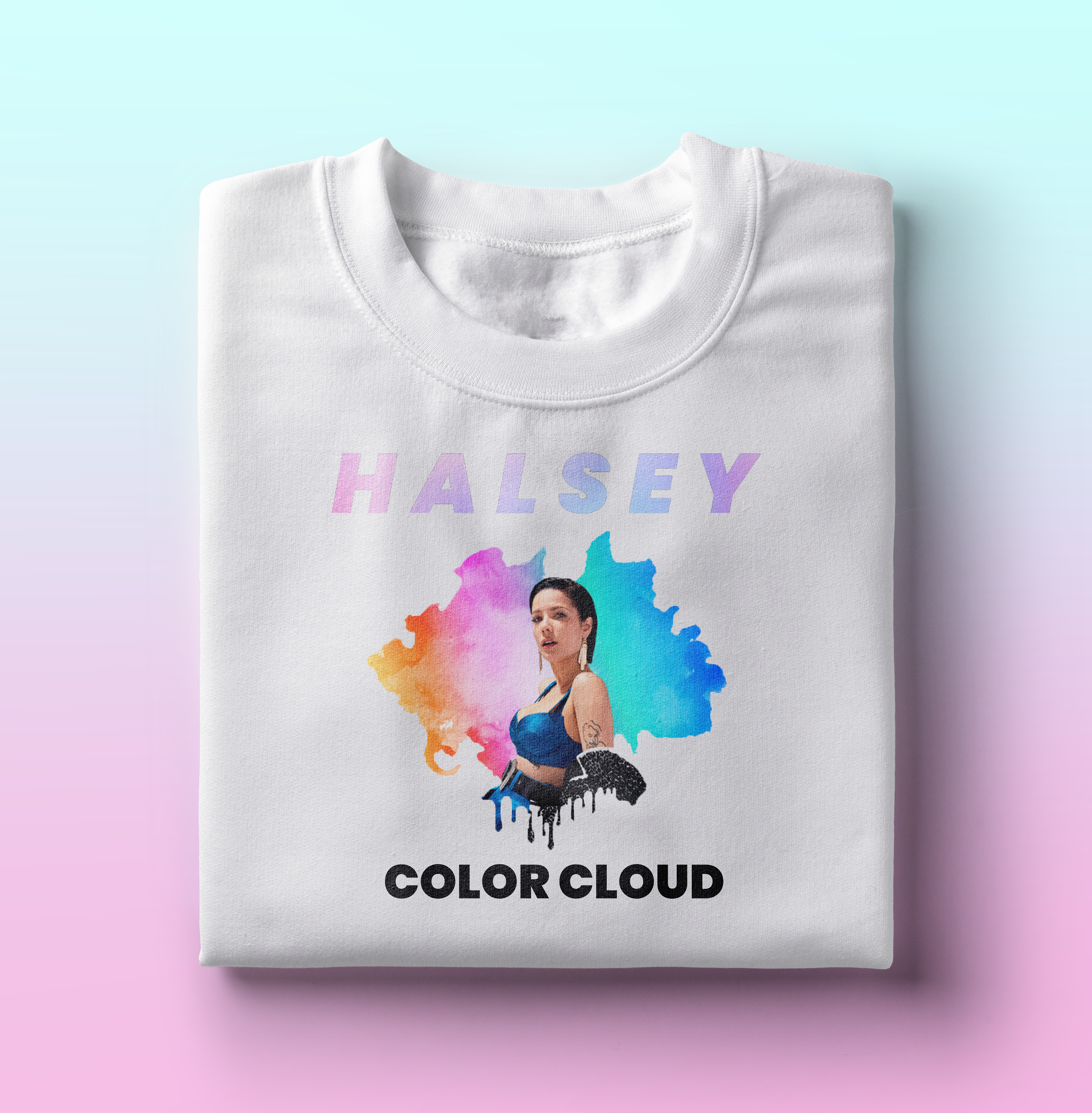 Designing advertisements that promote artists requires understanding the identity of the artist, their fan base, and the types of feelings their music evoke within their fans. Therefore it is important to acquire this knowledge as well as pay attention to the music and artwork of previous albums when focusing on an artist. Throughout the duration of this project, it was important to refer to this information as well as experiment with various design ideations which challenged me to be creative. Additionally, a lesson learned from this project was learning to let go of some designs and continue to experiment and ideate which were necessary to get to this result.